Board membership
The Board has up to 11 members. Seven are elected and the remaining four are appointed by the Minister of Health, by notice in the Gazette. The Board serves for a term of three years.
DHB Board members are accountable to the Minister of Health (through the Chairperson of the Board), for the performance of the DHB.
This is Jenny's first term as Chair of the West Coast District Health Board.
Jenny started her career as a dietician in Nelson in 1982 and gained her understanding of the 'healthy to illness' healthcare spectrum during her professional practice.
She believes in keeping people well, and where possible, providing healthcare as close to home as possible. She encourages people to keep themselves in good health, live well and seek help when needed.
Jenny is also Chair of the Nelson Marlborough District Health Board, (she is currently undertaking her fourth term on the Board of Nelson Marlborough DHB and her third term as Chair). She is also Chair of the South Island Alliance and Chair of the National DHB Chairs Leadership Team.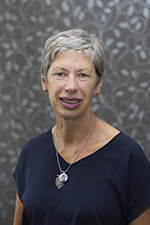 Chris is an appointed member of the West coast District Health Board and is currently Deputy Chair. This is his first term on the Board.
Chris has had a long involvement with Development West Coast, having helped set up the organisation, then known as The West Coast Development Trust and is currently its Chief Executive.
Chris is currently the Independent Chair of the Horizontal Infrastructure Governance Group, responsible for setting the priorities for the infrastructure rebuild in Canterbury and also a member of the Christchurch Mayors External Advisory Group.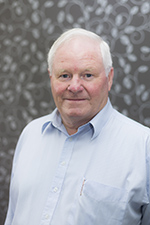 This is Chris's first term on the West Coast District Health Board.
Chris was previously a Member of Parliament from 2005 until his retirement in 2014. He has been involved in many community activities on the West Coast and is also a Justice of the Peace.
Chris understands that the West Coast has a small population in a large area and that communications and transport systems are challenged by topography, demography, distances and inclement weather. His view is that the costs of these conditions have to be understood at every level of health provision to ensure adequate funding and the best services for the population.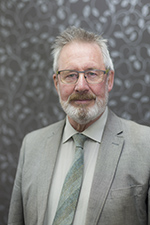 As a born and bred West Coaster, Kevin is a strong supporter for the provision of a broad health service for Coasters. He believes that sound health care is vital for the continued growth of this region and the welfare of the people.
Kevin has many years' experience in community service, including health related organisations. He is a past Grey District Mayor 1998-2004. Kevin continues to serve on various West Coast Trusts, is also a Justice of the Peace.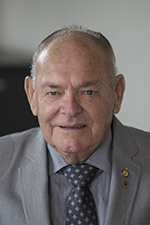 Helen was elected to the West Coast District Health Board in October 2007.
Her previous work with the Canterbury West Coast Sports Trust (Sport West Coast) gave her a perceptive insight into the health system.
Coming from a non-medical professional background, Helen adds an important perspective to the health board, without any medical conflicts of interest.
Her extensive knowledge of the opportunities and challenges which face the health system on the West Coast means that she can continue with momentum in the work to obtain the health services and facilities from which everyone will benefit.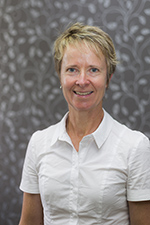 Michelle believes that Coasters deserve the very best health services. She is currently an elected DHB member, qualified lawyer and mum of six. This is her second term on the Board. She was Chair of the Hospital Advisory Committee and is currently Joint Chair of the West Coast Advisory Committee.
As a DHB member she advocates strongly on issues that Coasters care about, like access to primary care, surgery, birthing services, aged care, and mental health services.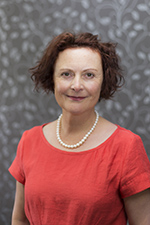 Edie has been involved in the Health and Disability sectors for more than 25 years, starting out with the Canterbury Area Health Board as an Industrial Engineer and then Accountant.
During the Health Sector reforms of 1993 she continued her Accountant role for a few years with Healthlink South Ltd before becoming a Principal with Ernst and Young. She is now a professional Director with nearly 20 years Governance experience in a variety of Health, Education, Economic Development, Funding, Broadcasting, Research and Philanthropic Organisations.
Edie is a first term appointed member for the West Coast DHB. She has previously been an appointed member of the Canterbury DHB and is currently an appointed member of the South Canterbury DHB.
Edie is of Te Arawa, Tuwharetoa, Ngati Apa, Ngati Kuia, Rangitane and Ngai Tahu descent.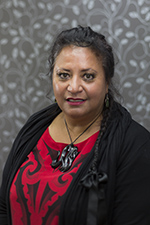 Peter's principal place of residence is in the West Coast District Health Board area. He believes that where ever you live on the West Coast you should have as good a health service as anyone else in New Zealand.
Peter is a retired psychiatric nurse and general nurse of 41 years and health campaigner of almost as many years.
He has served on the West Coast Electric Power Board (13 years), West Coast Area Health Board and West Coast District Health Board (6 years altogether), and the Regional Council (3 years). He has represented Nurses as an elected union representative in both New Zealand and Australia.
Peter is the author of 5 books from prospecting and treasure hunting to suicide and mental health. He is a long term health campaigner and member and Research Officer of White Wreath Action Against Suicide.
Nigel resided in Hokitika (22 years) and is passionate about the West Coast. He is a registered nurse and the Practice Manager at Westland Medical Centre.
His current role involves providing comprehensive primary care services and after-hours emergency care. He also have strengths in palliative care, adolescent health, and health education.
Nigel has extensive experience in governance and has previously been an active board member of West Coast Primary Health Organisation and Poutini Waiora (formerly Rata Te Awhina Trust).
As a District Health Board member, Nigel is working to ensure transparency and efficiency in the way that health dollars flow from the government to the community. He feels strongly that we should be using our funding to provide the best possible health outcomes for West Coasters.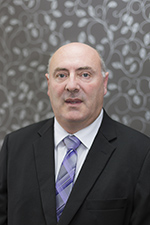 Elinor has been an elected member of the West Coast DHB for many years. She was Chair of the Community & Public Health and Disability support Advisory Committee and is currently Joint Chair of the West Coast Advisory Committee.
As a West Coaster, Elinor brings a good understanding of West Coast Communities.
Her years as a RGON and RM at Grey Hospital and with the West Coast Disability Resource Service has given her an insight into issues such as socio economic disparities, transport, accommodation, and how they affect access to services and impact on our communities.
As President of the NZ Federation of Disability Information Centres Elinor also has an understanding from a National perspective.
Elinor believes that working together collaboratively to support community access to services is paramount to the provision of innovative and sustainable services for the future and that the new facility currently underway will strengthen this change if we continue to work together.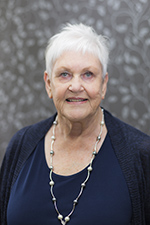 Francois is an appointed member of the West Coast District Health Board.
He is of Ngati Waewae and Ngati Whatua descent and while born in Wellington he spent much of his childhood living at the Arahura Pa near Hokitika.
Based in Christchurch as an engineer he became actively involved in Ngati Waewae in the mid 1990s and joined the executive in 2007 before being appointed Chair in 2008.
Francois is involved in many boards including health provider Poutini Waiora. He is a Director of Poutini Environmental and also General Manager of Waewae Pounamu which is Ngāti Waewae's commercial Pounamu outlet in Hokitika.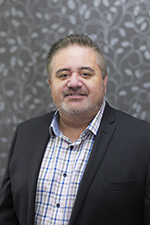 Page last updated: 14 March 2019