About the Consumer Council
The Consumer Council was established in 2014 as a way for consumers to have a strong voice in planning, designing and delivering services on the West Coast.
The Consumer Council is invited to participate in, and comment on, many of the West Coast DHB initiatives to enhance a patient's experience.
The council is made up of a range of people, with diverse backgrounds and areas of interest. Their brief includes:
Enhancing the collection and use of feedback from a service user's perspective
Assisting to improve the organisation's information sharing responsibilities with service users
Contributing to the design or re-design of services and/or facilities by the DHB
Working in partnership with the DHB to improve the quality of the patient journey
Working to remove barriers for consumers whilst enhancing safe service provision
The Consumer Council meets approximately two-monthly in Greymouth, generally for around two hours. Council members are appointed for two years, and need to have a general understanding of West Coast health issues.
Consumer Council Members
The council is made up of a range of people with diverse ethnic backgrounds and areas of interest that include Māori health, Pacific health, mental health, people with long term conditions, people with physical, intellectual and sensory disabilities, older people, youth, men, women, rural communities, people with visual and hearing impairment and people with alcohol and other drug addictions.
Originally from the UK with a Scottish heritage, moving to New Zealand 11 years ago seemed a natural thing to do!  
My UK work was with public and private enterprises, primarily in the NHS fields of HR, Organisational Development and Project Management.  Prior to moving to NZ, I had my own business as an External Auditor contracted to the UK Security Industry Authority. Now a NZ citizen and settled on the Coast at Nelson Creek for 3 years, I work part time for the National Brain Injury Association of NZ.  I am involved in community groups; Secretary on the Nelson Creek Community Committee and Treasurer for the Kowhai Project.  
My interest in serving on the WCDHB Consumer Council is focused primarily on the patient journey, and how the disconnect between necessary organisational policies and procedures can get in the way of communication patient focus and community needs. I have my own health issues (heart problems) which have necessitated inpatient stays in Greymouth Hospital and in Christchurch hospitals, experiencing the issues of "being in the system" to "rural discharge" first hand.  
We do most things well, but we could do a few things better. My aim during my tenure on the Consumer Council is to bring a patient view to the processes, and ensure that by working in partnership with the DHB we can continue the good work by previous Consumer Councils both in DHB and Community engagement.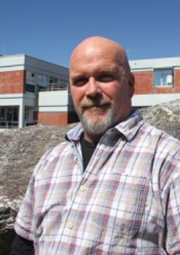 I currently live in the Greymouth region and I am a mother of two primary school aged children, one who has high complex needs.  Having a child with a disability, I have had to advocate and be "the voice."  I am passionate about health services on the West Coast and improving awareness and support.
I am on the West Coast District Health Board's Advisory Committee, Consumer representative on WCDHB Child and Youth Committee,  I am also a member of the Accessible West Coast Coalition Group.  In 2018 I completed my study towards NZIM Diploma in Management.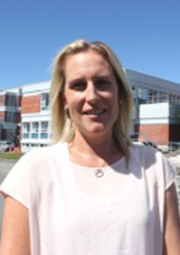 I was born in Christchurch but I have lived near Hokitika most of my adult life.  I've spent some time working in Australia and I've come to realise that we live in a very special part of the world.
In recent years I've been an active member of the Thyroid Association of NZ (TANZI).  We are campaigning for better diagnosis and treatments for thyroid patients in New Zealand.  I'm also a member of Westland Soroptimists.  My working life has included sheep and beef farming and work in tourism information.  After spending nearly five years caring for my late husband at home through cancer and a debilitating stroke I became aware that although we have good services in the West Coast being rural is a significant problem.  I look forward to being part of the Consumer Council during the transition to the new hospital.
I am a Reefton/Coaster with an understanding of our health system and how it impacts on the West Coast stakeholders.
I have been on previous health committees and action groups – I am currently in the local Health Workstream group, and a member of the Health Advisory Group.  When attending these meetings my thoughts are always on impacts the decisions have on the consumer and their family and community.  I enjoy advocacy for those who need it and believe many need more support and advocacy while on their health journey.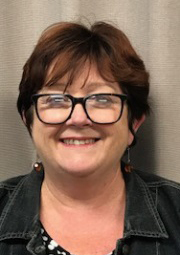 I have lived on the West Coast for 27 years, based in Hokitika.  I live with my husband and 3 children on a lifestyle block.
I am interested in being part of Consumer Council as I'm passionate about the West Coast and would like to make the Coast a better, safer place to live.
I work in education, working with children that have a learning or behaviour difference.  Alongside supporting their school and family, using health providers are a big part of our student's journey.
I have a son with Downs Syndrome who was born here, and has successfully been through the health and education system on the Coast.
I have been involved in many committees over the years from CCS to rugby league.  I am currently involved in establishing a Special Olympics club on the West Coast that caters for all ages.  The aims are keeping people active, participating in community events and enjoying friendships of other athletes.
On the Consumer Council I see my role as being a strong advocate for families as they negotiate the tricky health system so that living in an isolated area has no negative effects of our health and well-being.
As a long term resident of Westland, I bring both personal and professional experience of being involved in the health sector.  I have been an advocate of disability in local community organisations, health boards as well as local government.
Through personal experience of Traumatic Brain Injury from a motor vehicle accident I have been a patient and client of the Health and ACC systems for many years.
I was brought up in South Westland and attended boarding school in Canterbury.  Further education at Massey University after a Traumatic Brain Injury enabled me to gain skills and expertise in Rehabilitation Studies and Community and Social work.  I have worked in Canterbury and the West Coast, More recently working with clients with special needs in an education/community setting.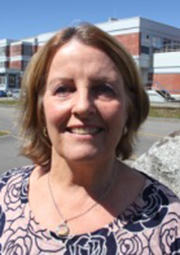 Kia ora, I live at Carters Beach in Buller after moving here from Canterbury over 12 years ago for a West Coast lifestyle change.  I have a work background in both education and social services, working mainly with youth and young people but have worked with all ages and different capabilities.
Over the last 10 years I have been employed at Buller REAP as the Youth Service Provider and an ACE (Adult Community Education) facilitator.  I have had experience on various boards; the most recent being the Staff representative for REAP.  My years working in these roles mean I have had the chance to supply advocacy and support as requested and hope to be able to carry on in the future through our local communities.
I have just moved back to my hometown of Greymouth after 18 years of living in Nelson.
My recent diagnosis of High Functioning Autism after a lifetime of struggling with depression, anxiety and being suicidal as symptoms of my ASD, has made me passionate about improving services and obtaining more support for people suffering with mental illness, ASD and other disabilities on the West Coast.
I am also a mother of a teenager with ASD and Sensory Processing Disorder and I feel the earlier a child is diagnosed, the better their quality of life and the more hopeful their future will be.  My brother also has Asperger's.
Now that I am on the Consumer Council, I can advocate for people with ASD and Mental Illness and help to raise awareness and obtain more wrap-around support for them and their families.
The experiences of myself and my family have given me great understanding of the things that help and the things that could be improved within our health system.
I look forward to the journey the next 2 years will bring.
I am the ultimate consumer of practically all medical services offered by the West Coast District Health Board since the sentinel incident at Greymouth Hospital's Emergency Department, proven delay of treatment and medical misadventure by The Health and Disability Commissioner back in September 2010.
Before, I was very fit, working as a Geological Field Assistant at Stockton Opencast Mine.  I am medically retired now, but consider myself lucky.  My American surgeon saved my life after I was finally transported to Christchurch General in a fixed wing plane, not a chopper (because I was on too much life support – exactly one week after the first Christchurch earthquake).  I had 4 operations on my brain, and then I was transferred to Burwood Brain Injury unit for a long recovery.  I had to learn everything again; speech language therapy, the works.  The surgeon told my wife that 80% of individuals who have abscesses burst in the cerebral cortex outright die, and the remaining 20% in wheelchairs, rest homes with constant minders.
For a 63 year old I am physically fit, can drive a car and live independently.  I just can never work in that role again, but I can definitely represent the consumers of the medical services on the West Coast.  I am looking forward to the challenge ahead.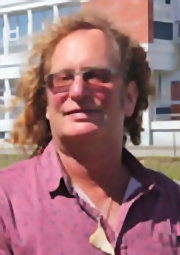 Agenda and Minutes
The links below will take you to a listing of Consumer Council Meeting Documents
Page last updated: 13 March 2019