2 documents.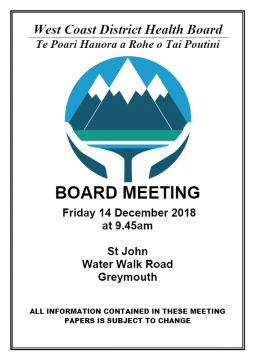 Board Papers for the West Coast DHB Board meeting Friday 14 December 2018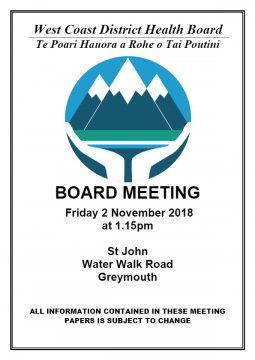 The purpose of this report is to seek the Board's confirmation and support to a schedule of meetings for the Board and its Committees, both statutory and non-statutory, for the 2019 calendar year as required by the NZ Health and Public Disability Act 2000.
Showing 1-2 of 2 results, page 1 of 1.
Page last updated: 12 December 2018