1 document.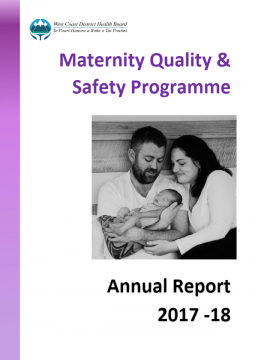 The West Coast District Health Board is pleased to present the Maternity Quality and Safety Programme Annual Report for 2017/18.
The West Coast has had a busy year again this year building on the work of the past years. The report last year has been shared widely and has prompted more discussion about how we can continue to improve the maternity system for our mothers and their babies. These discussions have sat alongside the wider discussions within our DHB about the challenges of a rural / remote rural DHB the length of the South Island and how we provide health services equitably. In this case we have been discussing how we provide maternity services and how we have to develop this work capacity among other colleagues particularly in our remotest parts of the DHB such as Haast as an example.
Showing 1-1 of 1 results, page 1 of 1.
Page last updated: 24 January 2019